---
News & Announcements
---
May 2016
Need a weekend of peace & quiet while the kiddos are out of school? Book now... we are almost SOLD OUT!!

If you would like to reserve a June or July weekend for a private group, we only have two weekends available....
June 16-18 in the Lodge ~ $1500 for up to 10 gals
July 7-9 in the Cabin ~ $800 for up to 8 gals

If you don't have enough for a private group, we have a few ladies looking for new craft buddies to join their groups in June & July, here are the weekends open for small groups...
June 10-12 ~ 3 spots available in the Lodge ~ $150 per person
July 22-24 ~ 3 spots available in the Lodge ~ $150 per person
July 29-31 ~ 3 spots available in the Cabin ~ $100 per person


April 2016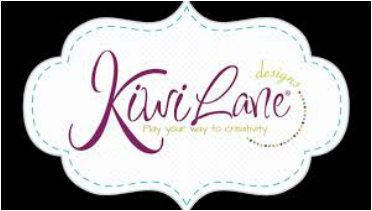 I'm excited to share that I am now offering Kiwi Lane Classes at Retreat to Complete!! For those who don't know what the Kiwi Lane craze is all about, it is a fast, fun and affordable way to complete beautiful handmade cards & scrapbook pages. Whether you are a new paper crafter just getting started, or an experienced crafter looking for fresh ideas & inspiration, the "Play to Create" approach is the perfect way to spark creativity!

If you would like to try out this simple, no-tech, 'back to the basics' approach, I would be happy to reserve some time to teach one or more quick classes while you are here! Many have fallen in love and have purchased a items. If this happens to your group, we can combine the total product sales during your retreat, and as long as 3 people purchase a combined total of $150 in products, then we can select a Mystery Hostess to receive all the hostess benefits... The best part is that the Mystery Hostess gets FREE products, without inviting guests, providing snacks or cleaning the house!!

---
March 2016
Beginning March 1st, I will be observing the following office hours:
​​Monday : 8am to 5pm
Tuesday : Closed
Wednesday : 8am to 5pm
Thursday : 8am to 5pm
Friday : 8am to 5pm
Saturday : Closed
Sunday : Closed

If you are trying to reach me outside of the above office hours, please leave me a detailed message on voice mail, email, or Facebook messenger and I will get back with you on the next business day.

Beginning at the end of December, and continuing thru the months of January and February, I have not allowed my man to have a minute of peace. Jim has been busy making the retreats even more comfortable as YOUR home away from home. In The Lodge, he has installed new blinds in the loft sitting area & over the jacuzzi tub, new blackout shades in the upstairs bedroom, new exterior lights on the front steps and for both sides of the Lodge. In The Hideaway, new curtains & a ceiling fan in the kitchen, new mirrors & tables in the bedrooms, and new lights on both exterior doors! And at The Cabin, after numerous requests, we have removed the queen bed in the master bedroom and replaced it with four twin beds. Although I still have a really long "Honey-Do" list, I am excited about all that has been accomplished!

​January 2016
We have some exciting news... Beginning January 2016, we are reducing the price on the Hideaway to better meet the needs of smaller groups! God has richly blessed this ministry, and we feel lead to pass the blessing on to you! We have so many groups of 3, 4, or 5 that like the idea of having their own space for a private weekend without having to blend groups. Therefore, after lots of prayerful consideration, we have decided to REDUCE the cost to $600 for the whole space for up to 6 guests!!
December 2015
Merry CHRISTmas!! I wish you peace, love and joy during this blessed Christmas season!

November 2015
I hope you have had a wonderful Thanksgiving filled with family, friends & lots of yummy food!! So here it is, what you have been waiting for....the BLACK FRIDAY & CYBER MONDAY DEAL for 2015:

Any retreat booked between now and November 30th for January or February 2016 will include not one, but TWO FREE nights!!! You can arrive on Thursday as early as 9AM and depart on Monday as late as 6PM. FOUR NIGHTS FOR THE PRICE OF TWO!! Tell your loved ones this is what you want for Christmas, and the best part, they don't even need to leave home to shop!! But that's not all.... For every NEW PRIVATE retreat booked, one person in your group will be COMPLETELY FREE!! Ready, set, go!! You have a 24 hour advantage before I share this on our website and with those on our email list. Note: This crazy insane deal cannot be combined with any other sales, special offers or discounts.
October 2015
Here is a sweet deal to help you survive the winter blues! Retreat to Complete has special rates for the following weekends:
January 8-10 ~ The Hideaway ~ Private Retreat for 6 or less ~ $ 500
January 15-17 ~ The Hideaway ~ 3 spots available ~ $100 per person
January 29-31 ~ The Hideaway ~ Private Retreat for 6 or less ~ $ 500
February 12-15 ~ The Hideaway ~ Private Retreat for 6 or less ~ $ 500
February 12-15 ~The Lodge ~ Private Retreat for 10 or less ~ $1000
Arrive as early as 9AM Friday; depart as late as 6PM Sunday
No need to worry about bad weather.... All weekends effected by snow or ice can be rescheduled for any available weekend prior to May 31, 2016 so you can book your winter retreat with confidence!!
September 2015
thank you, Thank you, THANK YOU.... to all of the lovely ladies that have so faithfully supported our ministry over the years, and a HUGE THANK YOU for all of the love and support you continue to pour into us! You have shared your joys & sorrows, your praises & heartaches, your love & compassion, and your wisdom & concern. You have watched our children grow, celebrated graduations & marriage, watched us become empty nesters, and have counseled & comforted in some of our darkest days. Your love, prayers and words of comfort have been very much appreciated; I love you all to the moon & back!
January 2015
Happy New Year!!

2014 has passed and we are well into 2015... As I sit and ponder the CRAZY, INSANE, OUT OF CONTROL year that we had, I am reminded of God's perfect provision. I am so thankful for His presence in my life which enables me to take my every breath. I am thankful for His word that gives me wisdom, and confidence in His complete perfection, even when I don't understand His ways. I am thankful for the trials and challenges that have kept me on my knees. I am thankful for a family who loves and supports me even when I am unloveable and undeserving. And, I am thankful for the many, many sweet friends I have met through Retreat to Complete. You are all so very dear to my heart; I love you, I pray for you, and I am so thankful that God has blessed me so richly with your friendships. As I look at the 2015 calendars for Retreat to Complete, I am overwhelmed with joy and excitement. Selfishly speaking... it is going to be an incredible year of fun and fellowship with FANTASTIC friends!! I can't wait to see every one of you!
June 2014
Welcome our newest members to the Retreat to Complete Family!!
March 2014

Introducing Mr. & Mrs. Logan Lee

As, many of you know, we had been planning a September 2014 wedding here on the farm for our daughter, Kayla. However... the plan changed...
In November 2013, Kayla interviewed for a position, at the Linder Center of Hope in Cincinnati, working with those suffering from various disorders, including eating disorders and mood disorders. Helping others struggling with eating disorders is a passion that Kayla has had since her sophomore year in high school. This was her dream job! However, several weeks had passed and Kayla had not heard anything on her interview, so she assumed the position had been filled by another applicant.
In February 2014, Logan, her fiancee, was hired for a position in Cincinnati and would be immediately relocating. While Logan was making the transition, Kayla decided to stay in Kentucky and continue working at a local doctors office, a job that she loved. She would also work on the details for their September wedding, however, a few days after Logan was hired, Kayla received a call that she was chosen for the job at the Linder Center and would need to begin on March 17th!!
Since they both would be relocating, Logan and Kayla decided that they wanted to begin their transition into a new home and new jobs with a new title.... Mr. & Mrs. In less than 3 weeks, we planned, implemented and celebrated the absolutely beautiful wedding of our baby girl on the one year anniversary of Logan's proposal, March 14th, at the very spot in which he proposed...Lover's Key Beach in Florida.

Now, this is where you come in... I would like to invite you all to celebrate with us!! As a wedding gift to you, all retreats booked between March 14th and March 31st, for an April, May or June visit in 2014, will be a BOGO!! That means that you may visit twice for the price of one visit... or better yet... you and a friend can come together and split the BOGO Wedding Special!!


Congratulations Kayla and Logan... I love you both to infinity and beyond!!
---
January 2014
IT'S OFFICIAL!!

Once again, God is GROWING us in faith...


---
For those who know the story of how Retreat to Complete came into existence, you know that it was never planned, and it definitely wasn't an easy process. It was a painful walk that resulted in a tremendous growth in our faith. We are stepping out in faith again, as God has given an opportunity for us to expand Retreat to Complete. We have purchased the lakefront home next door to us and will now be able to offer two additional retreat options. We are currently accepting reservations for retreats in January 2014, so check out the THREE options that are now available.

So many of you have prayed for us and over us, and I humbly ask that you continue to lift us up in prayer as we take some very scary steps forward. I am continually amazed by God's provision and faithfulness, especially since I am so unworthy of His blessings.

Love, Hugs and Blessings,
Kim